In a heartwarming gathering, the Seventh-day Adventist Church Central Jamaica Conference (CJC) came together on October 22, 2023, to celebrate the retirement of five esteemed individuals who have dedicated decades of their lives in service to the church. The Retirement Banquet, a special occasion marking the transition into a new chapter of life for these retirees, was a touching tribute to their 144 years of dedication and hard work.
This year's Retirement Banquet held under the theme "Then and Now…A Lifetime of Dedication", was a touching affair, as it paid tribute to five remarkable individuals who have dedicated their lives to making the conference a better place.
Five Remarkable Retirees Honored
The Retirement Banquet holds a special place in the hearts of CJC administrators and workers, as it provides an opportunity to recognize and celebrate the contributions of those who have committed a significant portion of their lives through various roles within the church. The banquet recognized the following retirees:
Eunice Palmer, with 37 years of dedicated service as a Cashier in the treasury department, was celebrated for her tireless efforts in ensuring the smooth functioning of that office. Not only did Mrs Palmer do long service, but her work was characterised by diligence, commitment, and honesty. She is described as an ardent worker who gave her all and was relentless in the pursuit of completing her duties.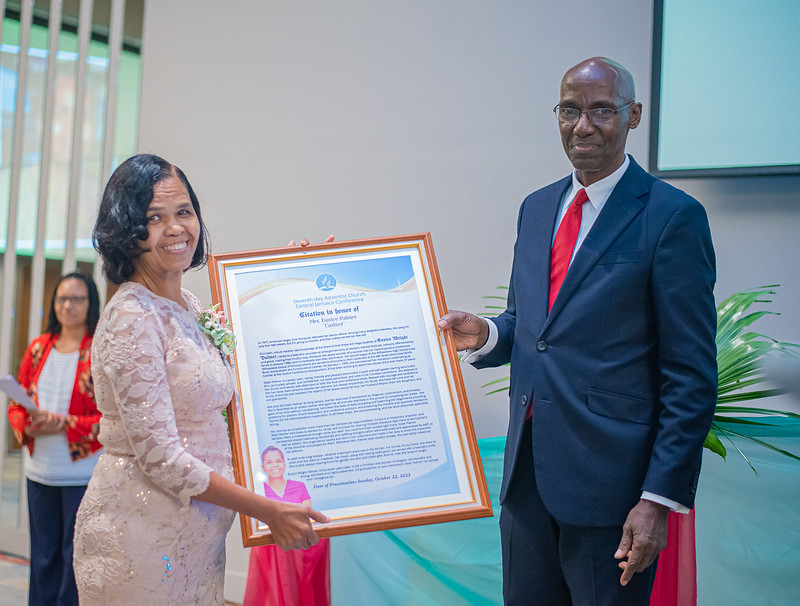 Lincoln Allen, An esteemed auditor served in the positions of Teacher, Accountant, Business Manager, and Auditor, boasting a 33-year journey. Although his years of service were shared with the North Jamaica Mission, the Central Conference church community received the greater portion of his contributions.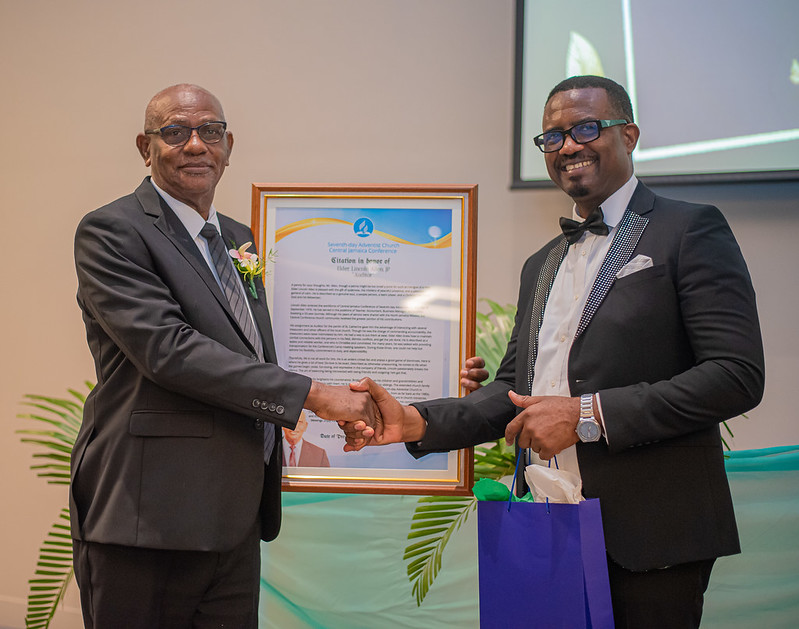 Lloyd Miller, As a respected educator at the Willowdene High School, touched the lives of countless students during 27 years of service interwoven with threads of unwavering dedication, exceptional talent, and boundless compassion for students. He was honoured for his role in shaping the lives of future generations.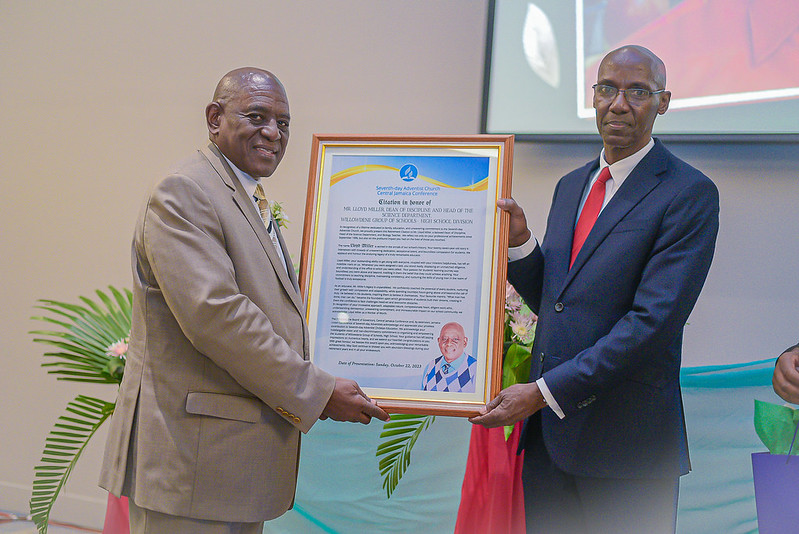 Jacqueline Turner, for her 26 years of devotion to shaping young minds. Her talent for teaching has illumined the path of countless students, guiding them toward knowledge and understanding. Her unwavering concern for the well-being of students has touched hearts and inspired all who have had the privilege of knowing her.
Pastor Billy Watson, a dedicated, professional worker whose contribution is not easily measured. A dedicated pastor who served as Treasurer, District Pastor, and most recently, Vice President. He received recognition for 21- years of tireless efforts in going way beyond the call of duty to the labour of the Lord.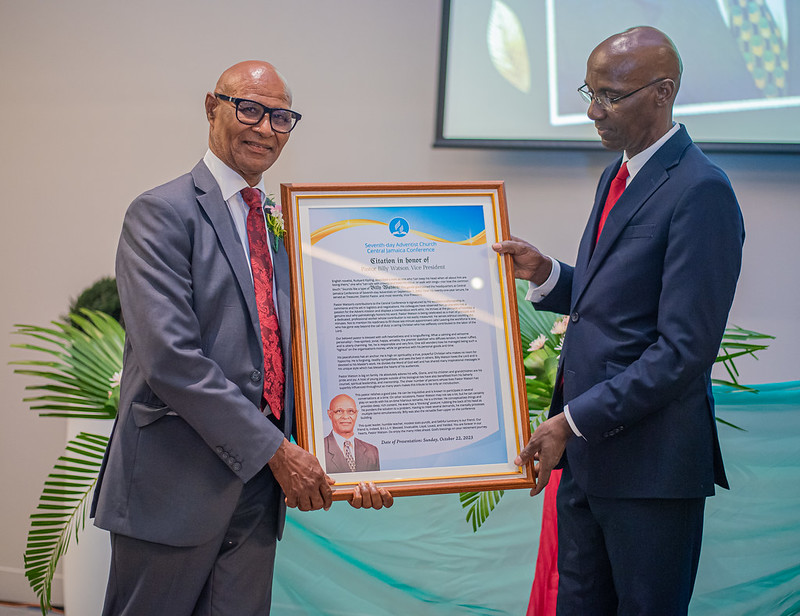 An Evening of Reminiscence and Appreciation
The Retirement Banquet was an evening filled with fond reminiscence and heartfelt appreciation. Friends, family, colleagues, and church members joined together to celebrate the retirees and express their gratitude for their years of dedication and service.
The event featured touching speeches, heartfelt anecdotes, and a video presentation highlighting the remarkable careers of the retirees. One of the main highlights of the evenings was the commendations from Pastor Nevail Barrett, President of the Central Jamaica Conference.
"Retirement represents a transition from professional responsibilities to a life where you have the freedom to pursue your passions, interests, and dreams. It is a time to explore new horizons, to cherish family, and to enjoy the pleasures of life that may have been delayed during your active years," said Barrett.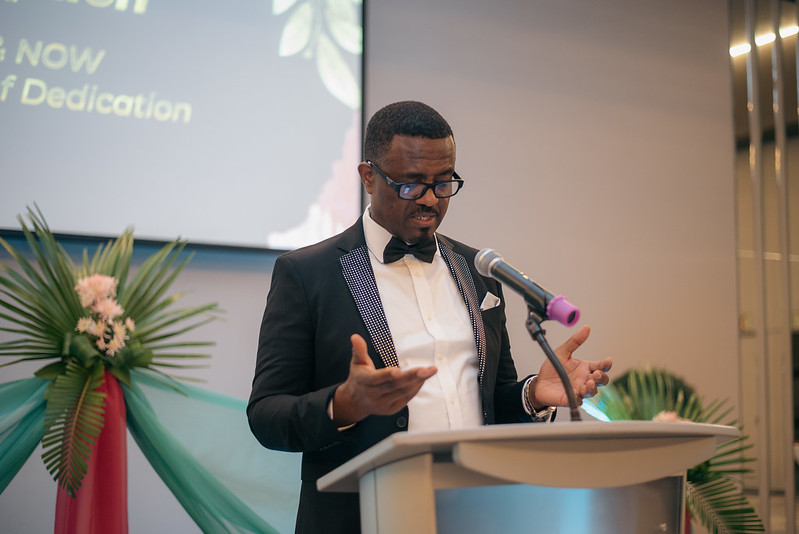 Barrett emphasized that retirement does not signify the end of your influence. "Your wisdom and experience remain invaluable resources. Many opportunities exist for you to continue making a difference through mentoring, volunteering, or pursuing new endeavours."
Guest speaker, Pastor Everett Brown, also shared words of wisdom and well wishes for the retirees as they embarked on their retirement journeys.
Pastor Brown remarked, "These retirees have left an indelible mark on te conference, and their legacy will be felt for generations to come. As they step into this new phase of life, may they find fulfilment, joy, and new adventures awaiting them,"
The retirees themselves shared their thoughts and plans for their well-deserved retirement, leaving a lasting impression on the attendees.
Pastor Billy Watson expressed gratitude, on behalf of the retirees saying, "I am humbled and honoured by the recognition tonight. Our years of service have been deeply rewarding, and we are excited about the new adventures that await us in retirement."
Looking Ahead to New Beginnings
As CJC honours these five distinguished retirees and sends them off into their well-deserved retirement, the workforce stands united in celebrating their legacy. Their retirement marks the end of one chapter and the beginning of another, and the Retirement Banquet is a reminder of the importance of recognizing and appreciating the dedicated service that has shaped the city's past and future.
As the retirees embark on their new journeys in retirement, they carry with them the gratitude and well wishes of colleagues. The Retirement Banquet is not only a farewell but also a token of appreciation for the years of hard work and dedication that have left an indelible mark on the church. The event stands as a testament to the fact that the spirit of service never truly retires; it simply takes on a new form in the next chapter of life.
Central Jamaica Conference of Seventh-day Adventists Comment Guidelines: