TRIGGER WARNING-Contains themes of sexual abuse and violence against women
In the face of the distressing reality that sexual and other abuse is sometimes perpetrated by those who profess faith, the Seventh-day Adventist (SDA) world church has mounted a heartening response with the annual 'End-it-Now' campaign.
This year the day of emphasis was observed on August 26.
The Central Jamaica Conference (CJC) Women's, Children's, Education, Family Life and Health Ministries and the Ministerial Association collaborated to join the campaign with the theme 'Wolves in Sheep's Clothing' which highlights the fact that many perpetrators of abuse hold positions of authority within the church and community.
Women's Ministries director, Roxanne McKoy-Chambers, noted that in order for the crises to be addressed it had to first be acknowledged which is a step that is often avoided in faith communities.
On Friday, August 25, a virtual vesper service narrowed the focus to 'Breaking the Silence: Dealing with Sexual Abuse in the Home, Church, School and Community.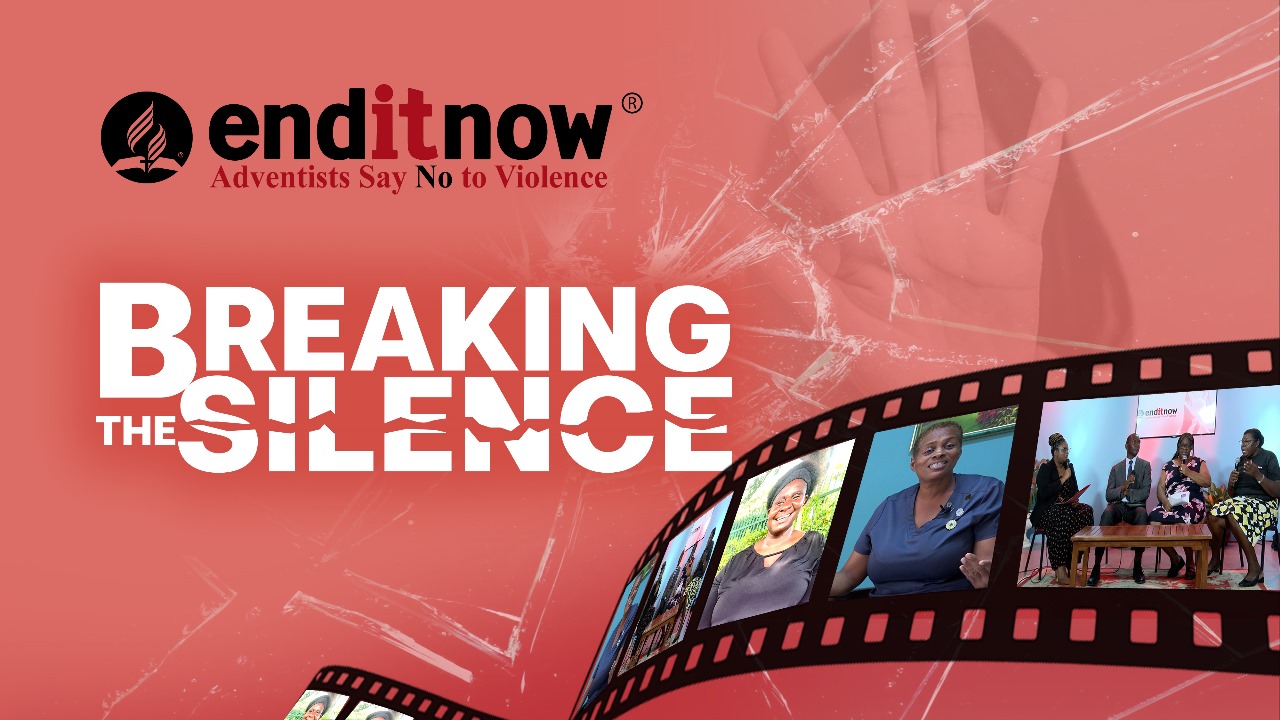 Two women who are members of the church-related how they were sexually abused as children but found solace in the faith later in life.
Natasha Hamilton tried to end her life on many occasions because of the sexual abuse that started when she was age four. She was baptised at age 12 and said she felt like God had failed her when she continued to get raped. She decided to leave the church. But an odd encounter at her lowest point never left her mind.
"I remember being raped [then beaten and left for dead] at 19. Two years later I went by the seaside to relax but I really intended to kill myself. There was a man who was ragged and smelly and he kept following me. I tried to walk away but he came up to me and said 'I know what you are here to do. You want to kill yourself and I'm not going to let you do it'. He sat me down and told me everything that I had gone through. He told me that God loves me and he sang and prayed with me," Hamilton recalled through tears.
She re-joined the church last year and uses her experiences to comfort others who feel broken from similar situations.
Jo-Anne Williams recounted how she was first molested at six years old and then raped several times as a teenager and young adult.
"The cycle just continued, I just kept getting raped. People that I would trust and get close to [hurt me] until I finally found God. I knew [of] him but I didn't know him and I found him and He gave me the strength to move on," Williams said.
The service included a panel discussion hosted by attorney-at-law Renee Malcolm-Robertson. The panellists - retired social worker for the Jamaica Association for the Deaf, Lyneve McLeish, assistant superintendent in the Department of Correctional Services, Venese Ferguson-Roberts and CJC family life director, Pastor Horace Wilson discussed the causes and solutions to the sexual abuse crisis, noting that everyone should join the effort to stamp it out.
On Sabbath, August 26 two 'End-it-Now' marches were held in support of ending of violence and abuse in Jamaica. The marches took place in Spanish Town, St Catherine, on Burke Road and in the violence-prone Treadlight community in Clarendon.
Pathfinders, master guides and drum corps marched through the streets. The gospel was presented at evangelistic street meetings to give hope to victims and appeal to perpetrators to desist.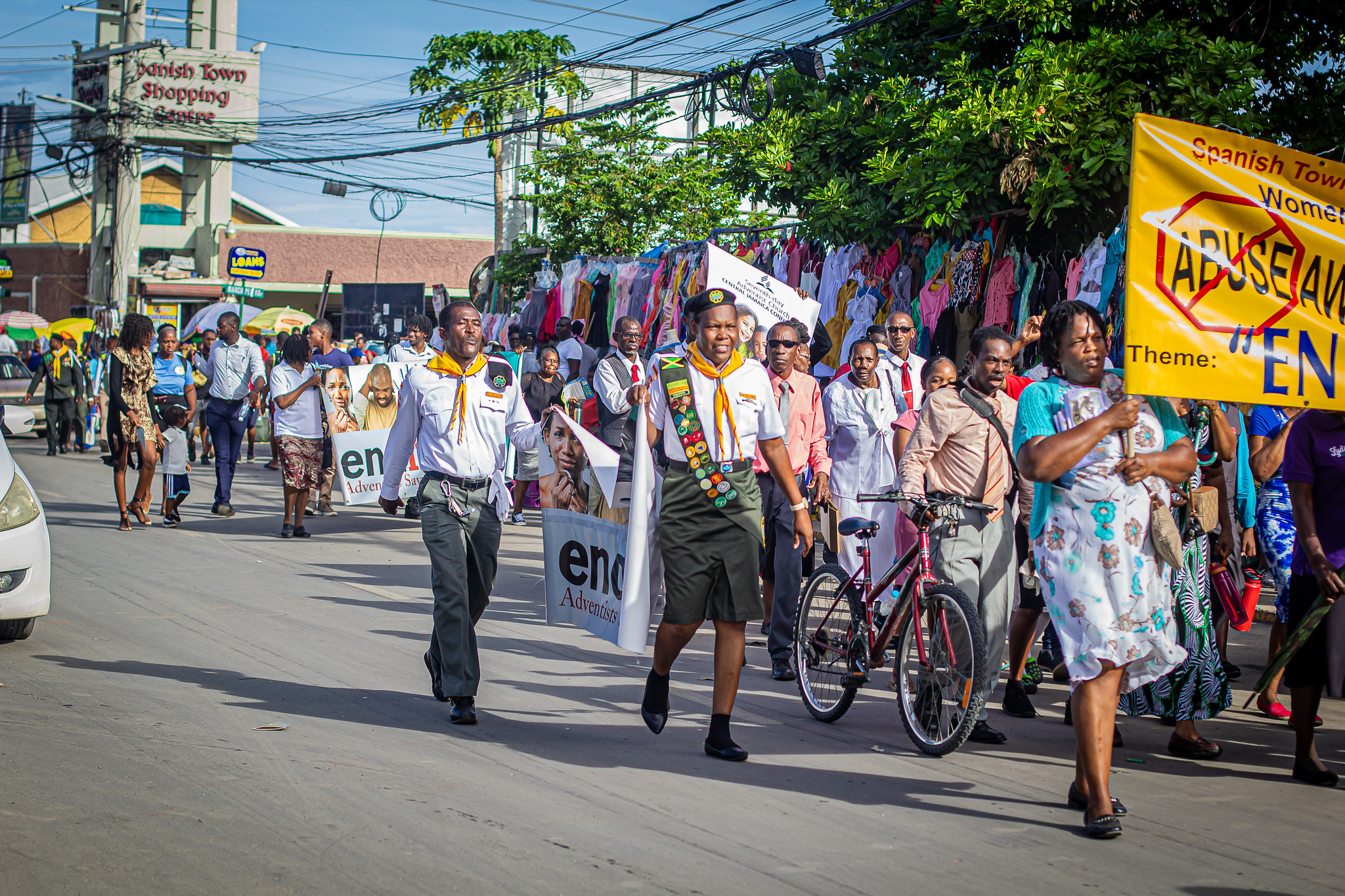 In Spanish Town, a team from the St. Catherine North Police Division was present to support the effort.
Educational and evangelistic resources were distributed including 300 pamphlets on child abuse contributed by the Child Protection and Family Services Agency (CPFSA), 15 care packages, 100 religious books and 200 pieces of religious literature. The health team conducted 55 free blood pressure and diabetes checks.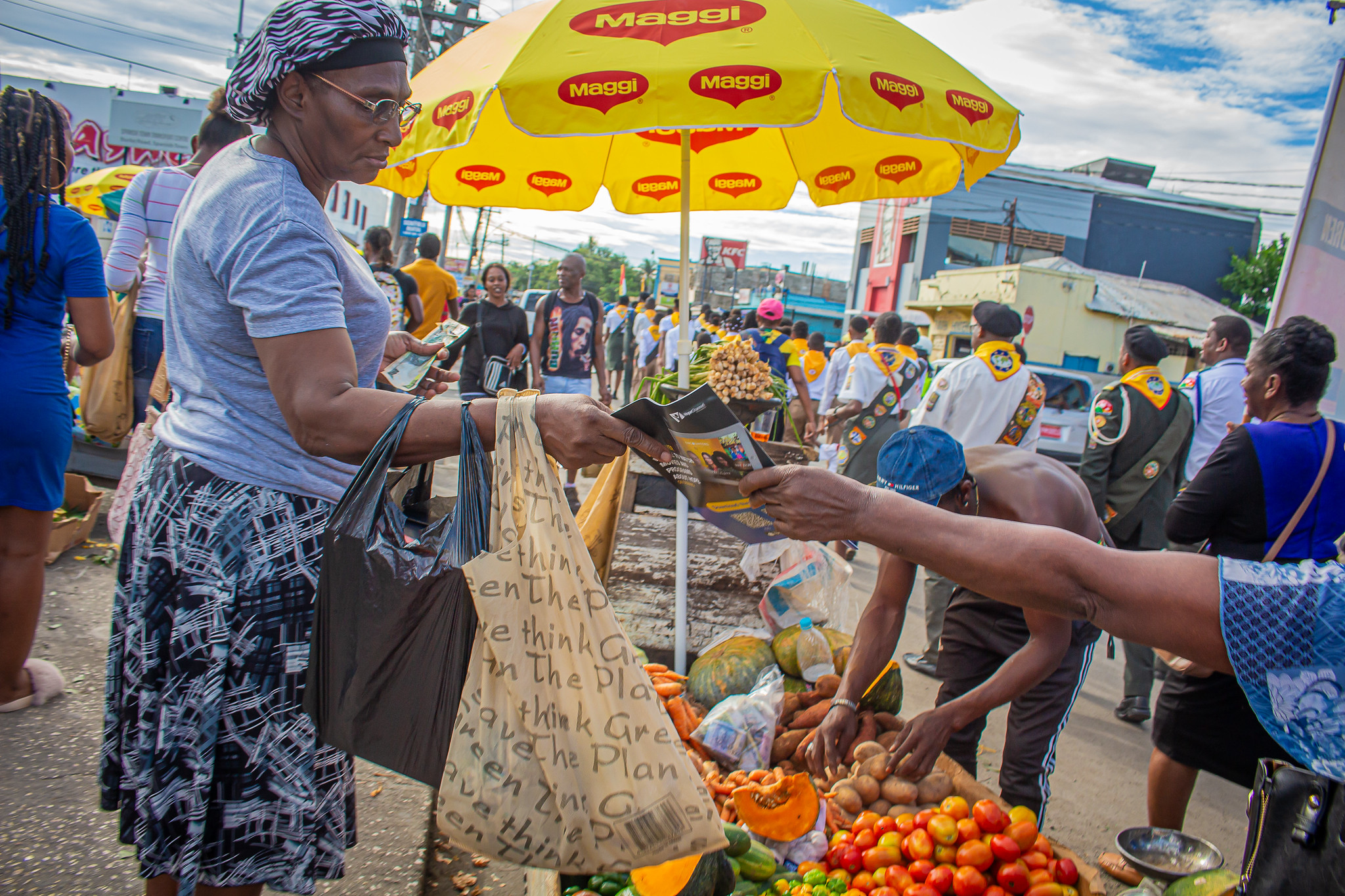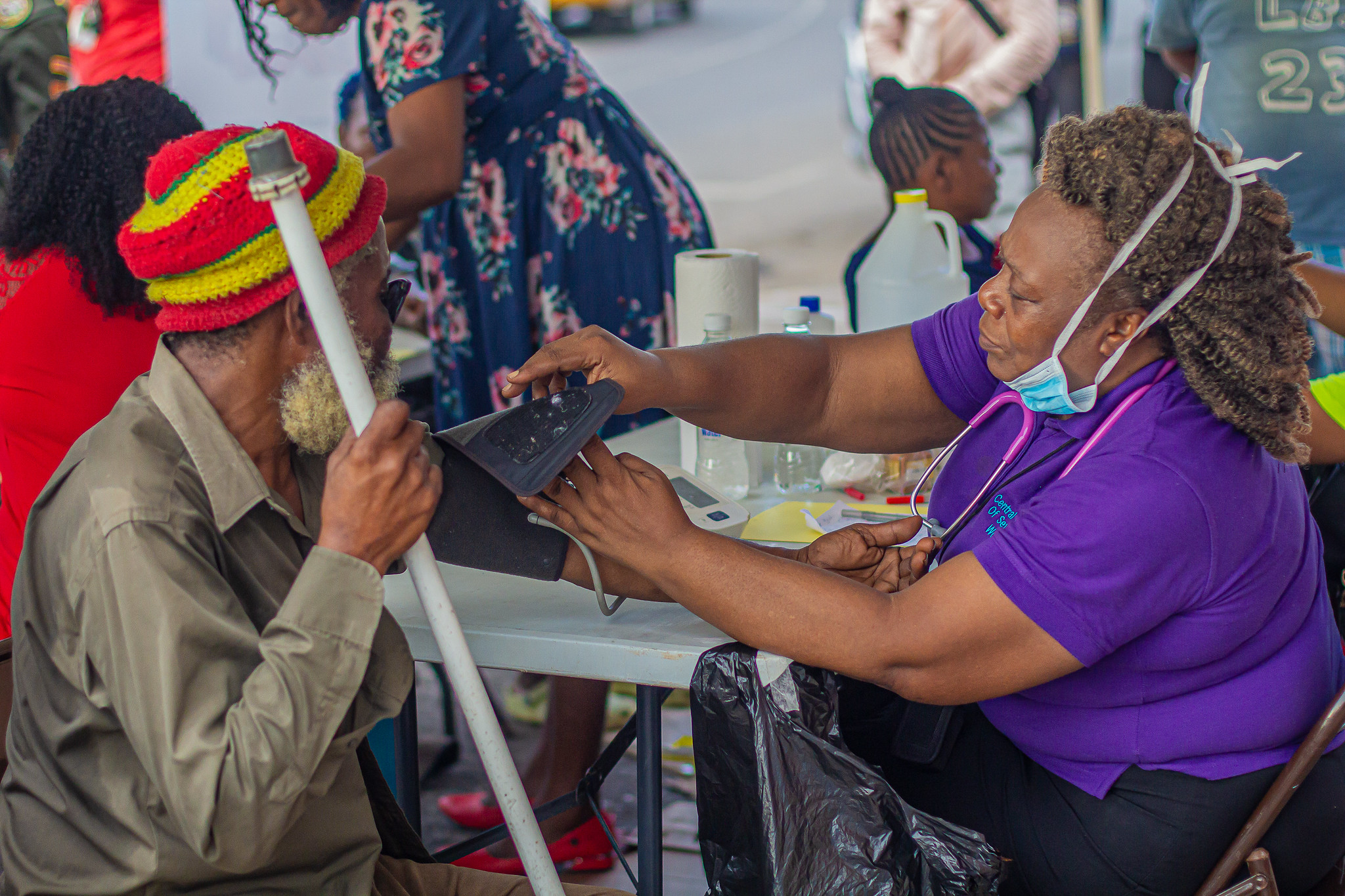 End-it-Now is a global initiative of the SDA Church to advocate for the end of violence around the world.  It aims to mobilize SDAs and invite other communities to join in resolving this worldwide issue.
To view Friday evening's vesper service, visit here: https://youtu.be/1xiKOlb6W80
Central Jamaica Conference of Seventh-day Adventists Comment Guidelines: