---
Youth Directors Message:
---
Welcome to the Central Jamaica Conference Youth Ministries Department webpage where we seek to prepare youth for service. I would like to express gratitude to all Pastors, Area Coordinators, Federation Executives, Adventist Youth Leaders, Pathfinder and Adventurer Directors for your willing and gallant efforts to advance the mission amidst great challenges. Undoubtedly, the Lord will bless and affirm our tremendous labour as we go forward in his name.
Our Vision Statement:
Ministry conducted for, with and by Youth.
Our Mission Statement:
To engage, train, and mentor our youth to spread the love of Jesus in every community.
Our Prophetic Mandate:
The Lord has provided a Prophetic Mandate to every Seventh-day Adventist youth, (Eccl. 12; Joel 2:28-29) of the uniqueness of this post-modern age or "the last days", to declare the unadulterated truths revealed in His Word and an urgent message to His people through His divinely anointed youths.
Our Goals:
• Reclaim missing youth.
• Provide an avenue for spiritual and professional development.
• Empower youths to remain faithful to God and active in the church.
• Provide educational and employment opportunities.
• Increase adventures, Pathfinders, Ambassadors, Master Guides & Senior Youths' engagement in the mission.
• Revive dormant Pathfinder clubs and A.Y. societies.
• Provide an avenue for youth to discuss current issues impacting them: music, sex, finances, dress, relationships etc.
• Provide a framework for youths to organize and execute effective youth ministry.
TEAM
---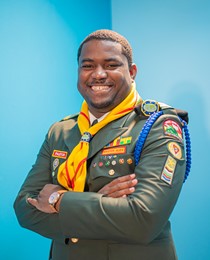 ---
Youth Ministries Photo Gallery
---